Kelvin Hidajat

Digital Artist / Content Creator

My name is Kelvin (aka Kelvosaurus) and I live in Indonesia.
I treat life similar to video games. Sometimes we fail and most of the time we succeed. We gain experience either way and I believe everyone can learn anything they want!

On this website, you'll find my YouTube videos, past Projects, Portfolio and also a blog dedicated to sharing my learning experiences, both technical and life. Don't be shy to say hi and drop me some suggestion/feedback if you like.

And of course I accept several gigs. Shoot me an email @ kelvinhidajat88@gmail.com if you have any enquiry.


Powered by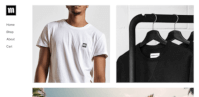 Create your own unique website with customizable templates.